#virginia, #montclairnj, #newrochelleny, #longisland, #jacksonville
#wecleangarages, #garagecleaningservices
Rosie on the House: Cleaning and organizing garages, cars
By Rosie Romero For the Green Valley News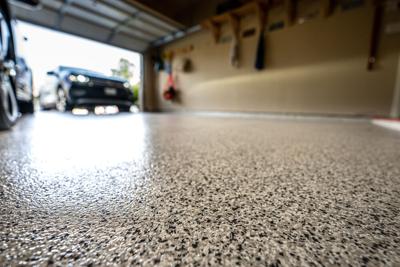 + Subscribe for $1.99/week
When we don't stay on top of keeping the garage organized and clean, it can be overwhelming to find what we need. Take bite-sized steps to get it cleaned and organized, and soon your garage will be the envy of the neighborhood.
Pull everything out of the garage. Be cautious when moving boxes and other things that haven't been moved in a while. NEVER reach in or behind an area you can't see, as there could be unpaying renters with sharp teeth lurking. Wear sturdy gloves such as ThornArmour or Helix® 1070 Gloves.
Sweep the floor. Remove oil stain and other spills with a thorough power wash.
Epoxy is not paint. It is a rigid plastic material formed from resins and hardeners. This durable coating won't be damaged when you drop a hammer on it or move a heavy toolbox around. Choose from a variety of colors. It's even more effective when topped with a protective urethane seal that can repel oil and gasoline without staining, although battery acid will ruin it.
Installing an epoxy floor is not a DIY job. There are many steps involved. The process takes about three or four days.
Professional installers will grind down the floor and prime it. Cracks will be fixed. The next day, they will cover the floor with the epoxy flooring. After that, they apply a clear polyurethane topcoat to make the floor more stain resistant. The clear coat will probably take 48 hours to completely dry.
To maintain an epoxy floor, just sweep it. Clean up spills with a wet mop and diluted TSP (trisodium phosphate) or a non-chemical cleaner. Properly maintained, an epoxy-covered garage floor will last for 15 or 20 years, even if you drive and park your car on it.
Acid stain is muriatic acid with a color pigment added to it. When you put the acid on the floor, it opens up the concrete and allows the color to penetrate, so the color becomes part of the makeup of concrete rather than sitting on top of it.
It's pointless to organize the garage if you don't get rid of anything. You are just moving the clutter back in.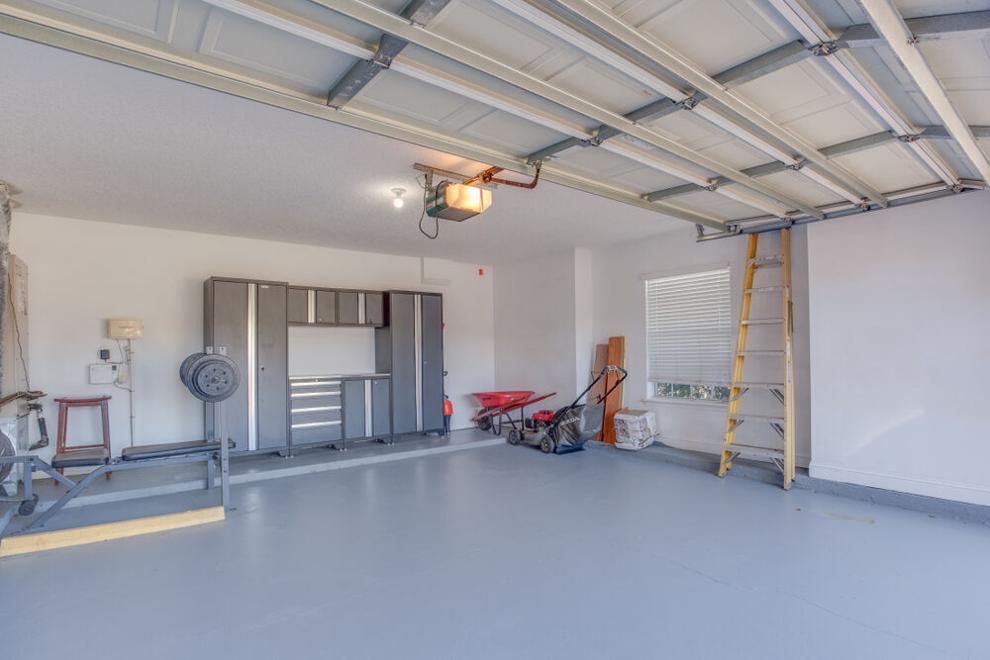 When professional organizers like Rosie Certified Partner, Get Organized with Bridges & Co., take on this type of project, they completely empty the garage first.
Sort through everything. Keep items you know will be used. Donate, sell, or toss the rest.
Get Organized with Bridges & Co., suggests utilizing ceiling and wall space. Overhead storage is a great place to store less frequently used items.
Take full advantage of wall space by using wall mounting shelving and hook systems. Hook systems allow multiple items to be stacked on one hook and allow for easy access to items.
Plastic totes work well with cabinets and overhead storage. Clear totes allow you to see the contents easily. Plus, critters, dust, and moisture can't get in.
Now that you have cleared the clutter and reorganized the space, you will have room for a car and possibly and exercise area or hobby bench.
Don't put a dirty car in a clean garage. Get it spic and span, preferably at a reputable, professional car wash.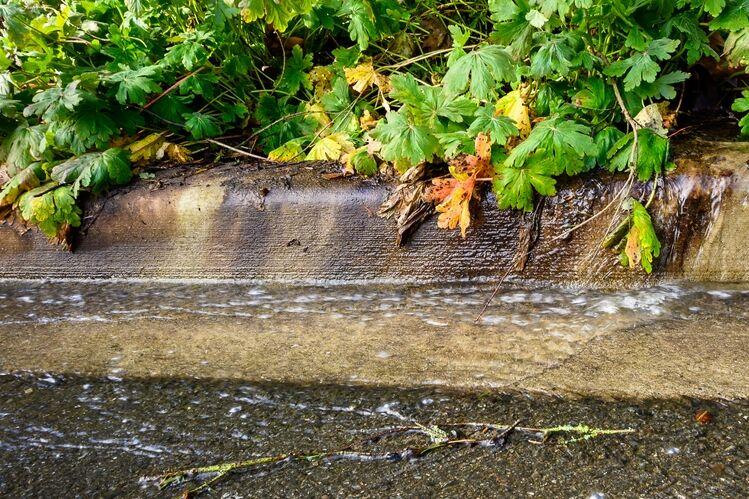 Arizona Department of Water Resources reports that washing a vehicle at home can use 80 to 140 gallons of water, which is more than the amount used at a commercial car wash!
However, if you are determined to wash your car at home, the EPA suggests:
• Wash your car on a pervious surface such as grass or gravel (not concrete or asphalt) so water is filtered before reaching a water body.
• Use non-toxic, phosphate-free soaps.
• Minimize runoff by reducing water use, using a spray nozzle to restrict water flow.
• Wring out sponges and rags over the bucket or in a sink, not the ground.
• Empty wash water into the sink or toilet, or the grass if you wish to dispose of it outside.
• Use waterless car wash products for spot cleaning or a car wash kit, which redirects water from storm drains.