#weston, #jacksonville, #bowiemd, #palmbeachgardens
#garage #cleaning, #service
2 Tips for Throwing a Super Bowl Party in Your Garage
February 1, 2020
|  | 
0 Comment
If you want to earn a reputation as a great host, throwing a memorable Super Bowl party is a quick way to gain the admiration of your friends and neighbors. If you have unused garage space, or if you can empty your garage out for the day, it will make the perfect setting for a Super Bowl party that everyone will remember. Take a look at some tips that will help you create the right setting for this year's Super Bowl celebration.
Flooring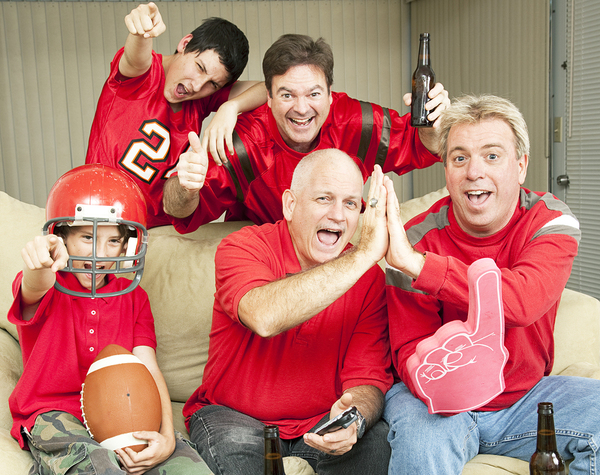 The first thing that you need to do is decide how you want your floor to look. The garage floor is one of the things that makes it a great site for a Super Bowl party. Since garage floors are usually hard floors, they can be easily swept and cleaned off, so you don't have to worry about spilled drinks, chip crumbs, or salsa stains ruining your carpet, the way that you would in your living room. On the other hand, plain concrete floors aren't very festive or inviting, so you may want to liven them up before your party.
If you have a little time and you've been looking for an excuse to upgrade your garage floor, this may be a good time to consider having an epoxy floor professionally installed. Epoxy is a great choice for your garage because it's permanent, it's impervious to liquid or oil, and it looks great! It can even increase the value of your home. If epoxy isn't for you, you could also stain the concrete floor, or cover it with colorful, interlocking rubber mats that are easy to clean once your party is over. Any of these options will give your garage a more inviting feel while protecting your floor, and they all offer easy after-party cleanup.
Food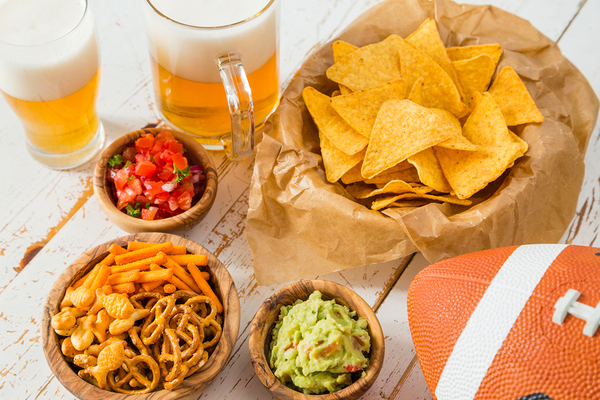 The great thing about a Super Bowl party is that you don't have to worry as much about providing entertainment – the game will do that for you. What you do need to provide is food. Much of the success of a Super Bowl party depends on having good food and plenty of it. Be sure that as you're planning your menu, you don't forget to take the long half-time shows and commercial breaks into account – you want to have enough food to cover the entire time of the game.
There are a number of ways to make fun, football themed food and beverages for your guests. If you have some PVC pipe sitting unused in your garage, you can fashion it into a great goal post – stand it inside your beverage cooler to make your drinks station stand out. You can also use straws to create mini-goalposts to mark bowls of dip or nacho cheese. An empty football helmet works perfectly to hold a bowl full of chips or crackers. Make football-shaped sandwiches on wheat bread and use mayonnaise to create football laces on top. You can do the same thing with white frosting on chocolate cupcakes.
Don't forget to show your team spirit by decorating the ceiling and walls with streamers, pennants, and other memorabilia. To find out more about converting your garage into a party room, contact us.
{{cta('4e0ca529-46da-44c8-acce-dd815d6ec4bc','justifycenter')}}